Your Local Orthodontist
Transform your smile – transform your confidence
Laslovich Orthodontics combines experience and integrity to provide our Butte, Anaconda and surrounding communities with extraordinary orthodontic care. This is what sets us apart from other orthodontic practices and why our patients continue to refer their family members and friends to our practice. We continue to invest in the latest technology to allow our team to provide the highest quality patient experience. We also appreciate the confidence that many dental professionals have placed in us, in allowing us to care for their families.
We are pleased to have the opportunity to provide orthodontics for you and your family. Our goal is to deliver exceptional orthodontic treatment in a caring, comfortable environment. Along with attention to each and every detail, we are dedicated to treating every patient with sensitivity, in a relaxed yet professional manner.
At Laslovich Orthodontics, your comfort and confidence are just as important as your teeth. That's why we take great care of both the smile and the person behind it. Our mission is to provide the highest quality orthodontics and patient care available from an orthodontist in Butte and Southwest Montana. We offer a full range of treatment options that can be personalized to meet your unique needs and expectations. We're proud to be your trusted, and preferred Butte Orthodontist.
Why Laslovich Orthodontics?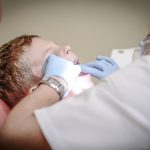 Early Treatment
The goal of early treatment is to correct the growth of the jaw and certain bite problems, such as underbite. Early treatment also helps to make room for permanent teeth to come in properly, lessening the chance of extractions in the future.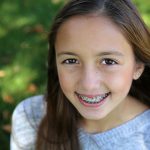 2-Phase Treatment
2 Phase treatments takes all the necessary steps to ensure that a healthy smile is setup for life and becomes an attractive beautiful smile.
INVISALIGN®
logo Invisalign® straightens your teeth without wires and brackets, using a series of clear, customized, removable appliances called aligners. It's virtually undetectable, which means hardly anyone will know that you're straightening your teeth.
"Wonderful office with great people!! Dr. Laslovich is so pleasant and great with her patients."
"It has been a wonderful experience. Both my girls love Dr. Laslovich!"
"I recommend this orthodontic clinic to all! We received friendly and compassionate care, timely service and top notch treatment. Thank you to all for making my daughter's dental experience one that will truly last a lifetime!"
"Dr. Jonna and her staff are excellent. They are caring and make the experience as comfortable as possible. Top notch customer service, professionalism, and friendliness."
"I spent twenty-six years not being able to close my mouth properly until I went to Dr. Laslovich. She fixed my broken teeth and alignment, while also adjusting my jaw so that everything closes properly. Laslovich Orthodontics has a professional atmosphere that exudes a safe and welcoming environment. I truly believe they were invested in a better life for me while also making me feel like family in the process. Thanks for everything Dr. Laslovich!"
Latest News
Be The First To Read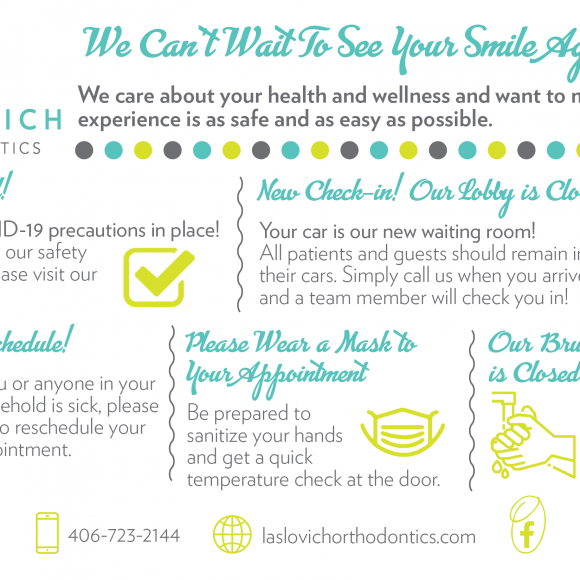 Dear Patients and Parents, We sincerely hope that everyone is healthy and well, and you and your family were able...
Read More